Watch Video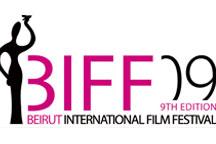 Play Video
The 9th Beirut International Film Festival has opened in Lebanon, with U.S. filmmaker Francis Ford Coppola screening his semi-autobiographical film "Tetro".
Hundreds of film lovers and artists gathered in Beirut for the screening of the film, which won acclaim at the Cannes film festival in May. "Tetro", which was also written and produced by Coppola, is a story about the relationship between two Argentinean brothers who move to America, and their relationship with an overbearing father.
Some 40 Arab and international entries will be screened during the week-long event that runs until October 14th. On its final day, the Festival is set to host the Oscar-winning American Chinese director Ang Lee for a screening of his film "Taking Woodstock".
Editor: Zhao Yanchen | Source: CCTV.com