BEIRUT, Nov. 9 (Xinhua) -- Lebanese new Prime Minister Saad Hariri announced the formation of Lebanon's new cabinet on Monday night, bringing an end to the five-month cabinet impasse following the June parliamentary elections.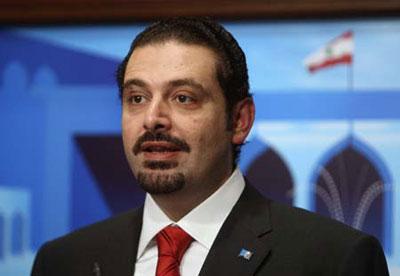 Lebanon's Prime Minister-designate Saad al-Hariri speaks after
announcing the new cabinet at the presidential palace in Baabda,
near Beirut, November 9, 2009.(Xinhua/Reuters Photo)
"Finally, the national-unity cabinet is formed," Hariri said after the meeting with Lebanese President Michel Suleiman on Monday night to present the cabinet lineup proposal for the second time.
"We turned a new page that we hope will be one of agreement and cooperation in Lebanon," said Hariri, "this cabinet ensures that we are up to the challenges we are going to face."
Hariri added that the new cabinet will face the economic problems of the country, launch a major legislative workshop, put a limit to corruption and fully implement the Taif Accord.
"(We are looking forward to) a cabinet which can restore Lebanon's role in the Arab region," said Hariri.
In the meantime, Fouad Siniora, the caretaker Prime Minister, announced to resign.
The new cabinet is formed on the basis of 15-10-5 formula, which means that in the total 30 seats of the cabinet, 15 portfolios go to the Western and Saudi-backed majority, 10 to the opposition and five to President Suleiman.
Related stories