BEIJING, Dec. 28 (Xinhua) -- Xinhua News Agency selected the top 10 world sports news in 2009.
1. USA Swimming suspended Michael Phelps, the winner of eight Olympic gold medals in 2008, for three months for smoking marijuana.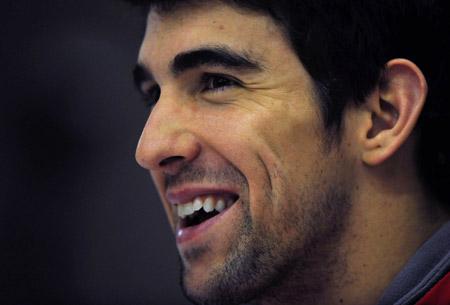 Michael Phelps of the U.S. swimming team smiles during a news conference at
the Manchester Aquatics Centre in northern England December 17, 2009. The U.S.
will take on Europe in a Duel in the Pool event in Manchester on Friday and
Saturday.(Xinhua/Reuters File Photo)
2. Barcelona beat Manchester United 2-0 to win its third Champions' League. The Spanish giant has claimed six trophies in 2009.
3. Swiss tennis star Roger Federer regained the world No. 1 ranking after completing a career Grand Slam at Roland Garros. He went on to surpass Pete Sampras by winning his 15th Grand Slam title at Wimbledon.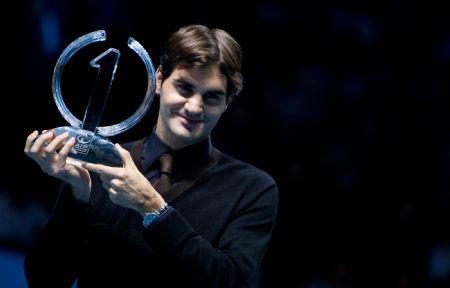 Roger Federer of Switzerland poses with the No.1 trophy at the ATP World
Tour Finals tennis tournament in London, Nov. 25, 2009. He clinched the 2009
ATP World Tour year-end No.1 for the fifth time after he defeated Andy Murray
of Britain at the ATP World Tour Finals Tuesday night.(Xinhua File Photo)