BEIJING, Dec. 29 -- The year of 2009 witnessed the sad passing of a number of stars of the stage and screen who touched many lives around the world. Here through the article from a chinadaily.com.cn special, we look back at the celebrities we lost and pay tribute to them for the joy and memories they brought to us.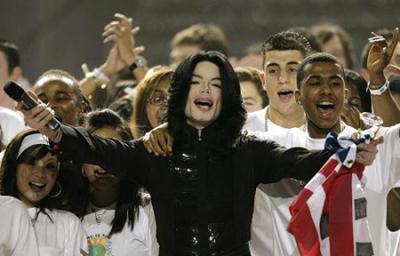 U.S. pop star Michael Jackson performs "We are the World" during
the World Music Awards at Earl's Court in London Nov. 15, 2006.
(Xinhua/Reuters file photo)
1. Michael Jackson - the King of Pop
Michael Jackson, U.S. singer died June 25 aged 50. Jackson died suddenly after suffering a cardiac arrest in a rented Los Angeles mansion. The Los Angeles coroner ruled his death a homicide, and several doctors who treated Jackson have been investigated. Officials have focused on the singer's use of a powerful anesthetic called propofol to help induce sleep.