Advertising posters for Hainan int'l tourist island revealed
2010-02-25 08:25 BJT
Special Report: Impression Hainan |
The first 24,000 posters advertising Hainan as an international tourist destination were printed in a variety of different styles with various pictures on February 22. They will be put up in public places such as airports, docks and hotels to introduce Hainan's tourism resources before the first Boao International Tourism Forum.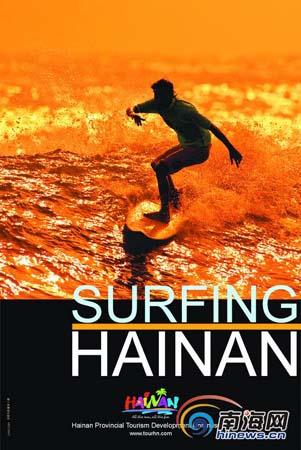 Advertising posters for Hainan int'l tourist island
The design themes of these posters are classified into ten tourism categories to show Hainan's landscape and scenery: coastal leisure life, dreamy landscape, scenic spots, golf, hot spring SPA, rain forests, folk culture, MICE tourism, honeymoon tourism, characteristic food and specialty shopping. The posters are in Chinese and English. They are designed in international standard design styles to show Hainan's charm to the world. The posters' pictures come from Hainan's local professional and amateur photographers. Some of the pictures are entries in "Beautiful Hainan" photo competition.
Palatable and Typical Cuisines
Food in Hainan, especially the seafood, is featured by its freshness, richness and reasonably low prices. The special cuisine of Hainan, prepared with local products, is known far and wide, and deservedly so. Full story >>
Sanya - Unique Seaside Tropical City in China
Sanya is Hainan island´s most famous tropical resort, wonderful in the baking summer months and also a popular spot in winter too. Full story >>