NEW YORK, March 16 (Xinhua) -- Tiger Woods will come back to golf competition in April at the U.S. golf Masters, the world's top golfer said on Tuesday after staying away for nearly five months over a sex scandal.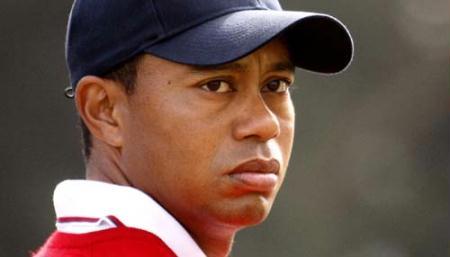 U.S. team member Tiger Woods watches play as he stands on the sixth hole
during his foursome match at the Presidents Cup golf tournament at Harding
Park golf course in San Francisco, California, in this October 8, 2009 file
photo.(Xinhua/Reuters File Photo)
In a statement on his website, Woods said he would return to the sport he has long dominated at famed Augusta National Golf Club at the year's first major championship, which begins on April 8.
Woods has won four times at Augusta National, including his first major title in 1997, the first major crown ever taken by a black golfer.
"After a long and necessary time away from the game, I feel like I'm ready to start my season at Augusta," Woods said on the website.
"The Masters is where I won my first major and I view this tournament with great respect."
Woods has not played in a tournament since winning the Australian Masters on November 15.
Twelve days after that triumph came a car crash near his home that touched off a global scandal which led to his admission of adultery and put his golf career on hold while he fought his own personal demons.
"I have undergone almost two months of inpatient therapy and I am continuing my treatment," Woods said. "Although I'm returning to competition, I still have a lot of work to do in my personal life."