Now Chinese soccer fans get at least a clue as to why their beloved sport has barely made any progress in the past 20 or so years. It's because of rampant corruption.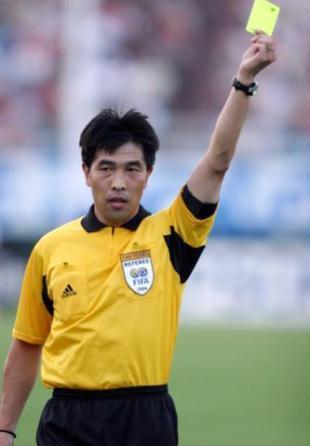 Lu Jun (File Photo)
Two months after three leading officials in charge of China's national soccer federation were detained, now another group of whistlers have been caught by police.
Three referees, including the once-renowned "golden whistler" Lu Jun from Beijing, have been arrested on charges of accepting bribes in the home league, the news was confirmed by the country's newly appointed president of the soccer association, Mr. Wei Di.
Sources disclosed that the arrest of the three celebrated referees is an indication that the authorities have solid evidence of their involvement in match fixing and asking for benefits from the vested soccer clubs.
"We don't know what sentences they will get But we can see these referees must have contributed to the problem of match fixing and manipulation," Mr. Wei said.
"I can only confirm that Lu Jun, Zhou Weixin and Huang Junjie have been arrested, but the police wouldn't tell me the details," Mr. Wei said.
"I was really shocked and hurt when Lu's name appeared in the scandal. He is undoubtedly a first-rate referee in terms of working ability, but his morals are a far cry from his 'golden whistler' reputation," Mr. Wei said, wearily.
Related stories