Defending world champion Wang Bingyu of Chinese women's curling team lost her third straight game in what has thus far developed into a China meltdown.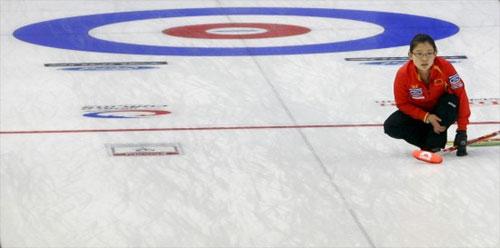 Wang Bingyu of the Chinese women's curling team competes during the third round
match against Scotland in the World Women's Curling Championships in Swift Current,
Saskatchewan, Canada, March 21, 2010. China lost 4-14. [Photo: Xinhua]
Scotland's Eve Muirhead, who defeated Wang in the Olympic opener at Vancouver, defeated the Chinese 14-4 on Sunday night, and completed the game in the eighth end with a six-ender.
Wang earlier had told her coach she didn't want to play in the game, but she turned up on in the game finally.
"It's true I didn't want to play but I come here so I should play", said Wang Bingyu, who won the Olympic bronze at Vancouver. We make so many mistakes today. We try to play well but we failed."
"I felt better tonight but we still lose so I have to work harder to turn this around," Wang told Xinhua.
"We need to get better if we're going to the playoffs. I think playing tonight was good for me. I need to solve my problems on the ice. I hope we can learn from these three losses," said Wang.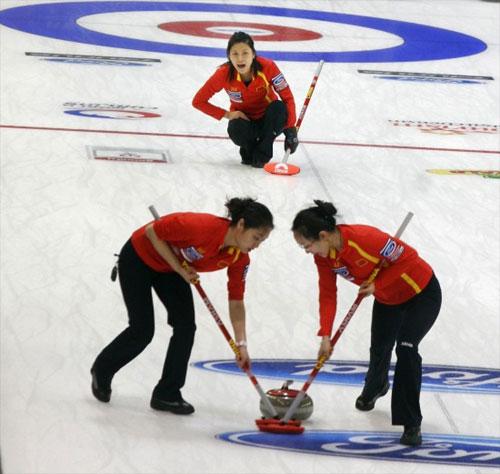 Chinese team members compete during the third round match against Scotland in the World
Women's Curling Championships in Swift Current, Saskatchewan, Canada, March 21, 2010.
China lost 4-14. [Photo: Xinhua]