His arms and torso are covered in countless tattoos - but now one above all others occupies a special place in David Beckham's heart.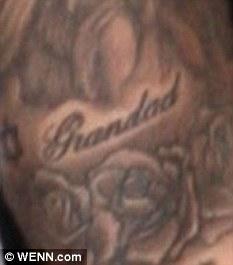 Tribute: The etching read "grandad"
The injured footballer was spotted sporting a new etching on his arm yesterday that simply read "grandad", in tribute to his late grandfather Joseph West.
Becks was spotted with the marking as he headed out for dinner in Los Angeles with his father Ted and children while wife Victoria was in Russia promoting her new dress collection.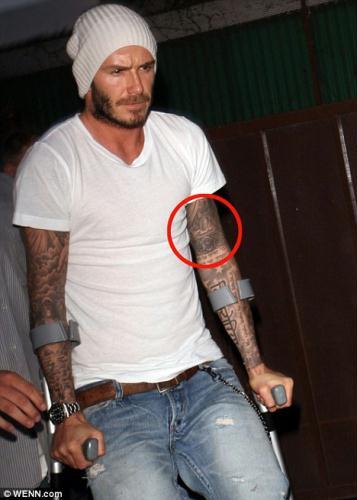 In memory: David Beckham in Los Angeles yesterday on
crutches sporting a new tattoo in tribute to his late
grandfather Joseph West