LONDON, April 6 (Xinhua) -- Prime Minister Gordon Brown on Tuesday called a general election for May 6.
Brown traveled to Buckingham Palace where he asked Queen Elizabeth II for permission to dissolve parliament -- a formality that marked the start of the official election campaign.
Flanked by the cabinet, Brown said the Queen has agreed to the dissolution of Parliament and the election will take place May 6.
Following are the key figures in the general election:
Gordon Brown, leader of the Labour Party: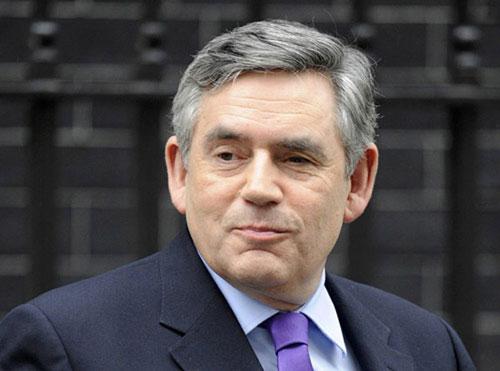 Gordon Brown. (Xinhua File Photo)
Brown was born in 1951 and went to school in Kirkcaldy. Brown has a PhD in history from the University of Edinburgh and spent his early career working as a television journalist. He has been a Member of Parliament since 1983, first for Dunfermline East and since 2005 for Kirkcaldy and Cowdenbeath.
In 1983, Brown was elected to Parliament and served as Chancellor of the Exchequer in the Labour government from 1997 to 2007 under former Prime Minister Tony Blair. Brown became prime minister in June 2007 after Blair resigned.
Brown's time as chancellor was marked by major reform of Britain's monetary and fiscal policy architecture, transferring interest rate setting powers to the Bank of England, by a wide extension of the powers of the Treasury to cover much domestic policy and by transferring responsibility for banking supervision to the Financial Services Authority.
Brown has written a number of books including: A Biography of James Maxton; Values, Visions and Voices; and The Real Divide, a Study with Robin Cook of Poverty and Inequality.