BEIJING, April 15 (Xinhuanet) -- Tiger Woods's wife Elin Nordegren is about to file for divorce with the golf super star, according to the (Sydney) Daily Telegraph Wednesday.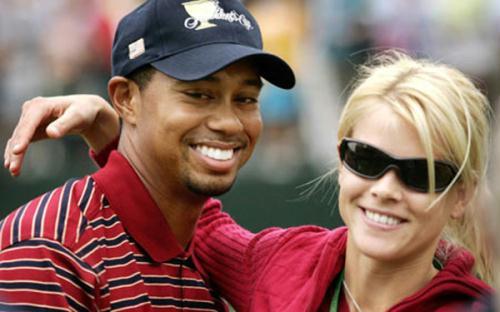 U.S.golfer Tiger Woods gets a hug from his wife Elin Nordegren on the 18th green at
the Presidents Cup in Gainesville, Virginia, in this September 24, 2005 file photo.
(Xinhua/Reuters File Photo)
The couple is making the final touches to their divorce after Woods has just made a comeback at the Masters tournament, from which Elin absented.
Entertainment Tonight correspondent Kevin Frazier, who has links to Woods, said sources told him that the marriage is indeed over, although there were signs of reconciliation.
"For weeks now there have been rumors that Tiger Woods and Elin Nordegren might reconcile and save their marriage. It was believed by going to sex rehab that Tiger had done just enough to keep his family together."
However, the fact that Elin was on a plane heading to Arizona during the final round of the Masters is hard evidence that the wife has lost her patience, Kevin Frazier explained.
Normally Elin would accompany her husband at such important tournaments. She would be waiting to congratulate him when he wins. But this time she walked way and made an excuse for herself for not having to be there.
"The couple hasn't spoken for quite some time and it is believed that all they have to do is work out a few more details on their divorce and they can sign the divorce decree and both can move on with their lives."
The marriage was almost over last November when a string of self-claming mistresses began to pop up.
Among the women are former porn star Joslyn James, who claims she was Woods' mistress for three years; former Playboy model Loredana Joli and swimsuit model Cori Rist are also on the list.
Editor: Su Yu | Source: Xinhuanet