MADRID, April 19 (Xinhua) -- Defending champion Rafael Nadal announced Monday to pull out of this week's Barcelona Open, citing a fitness excuse.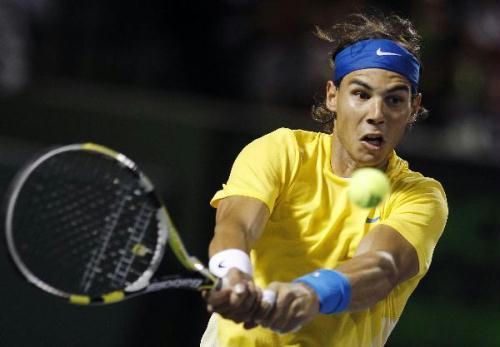 Rafael Nadal of Spain returns a shot to Jo-Wilfried Tsonga of France at the Sony
Ericsson Open tennis tournament in Key Biscayne, Florida, March 31, 2010.
(Xinhua/Reuters File Photo)
The five-time winner of the event in a row said he is not physically ready to play, and that he'll explain his withdrawal on Tuesday in a media conference.
"I feel bad not playing in Barcelona, more than any another tournament," said the world No. 3, fresh from his latest re-write of the record books with a sixth straight title in Monte Carlo.
"But after winning in Monte Carlo my body is asking me to rest," he added. "I've mentioned several times that the clay season calendar is poorly structured."
"I want to thank members and fans in advance for their understanding," Nadal said.
Related stories
Editor: Su Yu | Source: Xinhua