BARCELONA, April 21 (Xinhua) -- Former International Olympic Committee president Juan Antonio Samaranch died in a hospital here on Wednesday at the age of 89.
Samaranch was hospitalized on Tuesday in "very critical condition" after suffering a heart attack.
He had been in intensive care in the Hospital Quiron in Barcelona.
Samaranch, who was born in Barcelona in 1920, held the presidency of the IOC for 21 years until electing not to stand again in 2001, when he was replaced by Jacques Rogge.
The Spaniard, who was made honorary life president of the IOC on his retirement, has suffered from health problems since stepping down.
In September 2001 he spent 11 days in hospital with fatigue, while towards the end of last year he was admitted to intensive care in Monaco with difficulty breathing.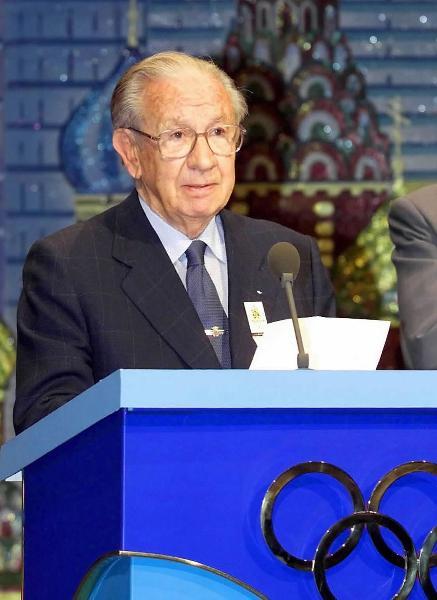 File photo taken on July 13, 2001 shows Juan Antonio Samaranch, former
president of the International Olympic Committee (IOC), announcing that
Beijing, capital of China, won the right to host the 2008 Olympics during
a meeting in Moscow, Russia. Juan Antonio Samaranch died at the age of 89
on April 21, 2010 in Barcelona after suffering from severe heart attack.
(Xinhua)
Related stories