BEIJING, April 23 (Xinhuanet) -- Facebook this week announced a new way to express the users' interests -- a "Like" button that's set to appear all around the web. Click the button, and the Web page is shared with your friends -- with deleted privacy.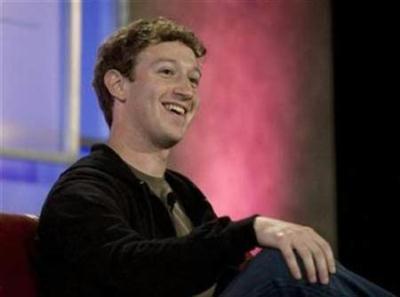 Facebook founder Mark Zuckerberg speaks at the Web 2.0 summit in
San Francisco, California, Oct. 17, 2007. Facebook said on Wednesday
it will allow members to turn off a controversial feature that
monitors the Web sites they visit, and its chief executive apologized
for not responding sooner to privacy complaints.(Xinhua File Photo)
In Facebook, the social networking tsunami has enveloped almost half a billion people -- enough to be the world's third most populous country.
But Facebook platform expansion has further raised profound privacy issues, with governments in Europe and North America and Asia concerned about the potential for data theft, for people's identities to be mined for income or children to be exploited via the Internet, according to the Reuters reports on Thursday.
With government authorities raising their concerns ever more loudly, Facebook and other sites have amended some of their practices, or highlighted the range of measures they say they are already taking to protect members' privacy and data.
As a result of the Canadian Privacy Commission's investigation, Facebook agreed to adopt some recommendations, including explaining why users have to provide their date of birth at registration and introducing "high", "medium" and "low" privacy settings for user-published content.
But other recommendations -- such as limiting the ability of third-party applications to pull non-essential user information -- were not immediately applied.
Though the Commission was satisfied with Facebook's further proposed privacy changes as of last August, a new investigation began this January in light of the site's amendments to its privacy policy.
Editor: Zheng Limin | Source: Xinhua