BEIJING, April 26 -- In celebration of the 60th anniversary of Snoopy, a Chinese edition of the comic strip Peanuts by Charles Monroe Schulz (1922-2000) was launched last week in Beijing.
A collection of some of Schulz's most popular cartoons from the past 50 years have been selected for the Chinese edition and organized into decades with each chapter accompanied by the author's personal reflections, explainations and thoughts.
Snoopy turns 60!
Schulz's wife Jeannie attended the launch ceremony, saying that the selected Chinese edition is a great commemoration of the birth of Peanuts 60 years ago, as in China there are a lot of fans of both the strip and main character Snoopy.
American cartoonist Charles Schulz spent a large part of his life creating Peanuts, which continues to be read by millions across the globe with Snoopy among one of the most recognizable comic characters in the world.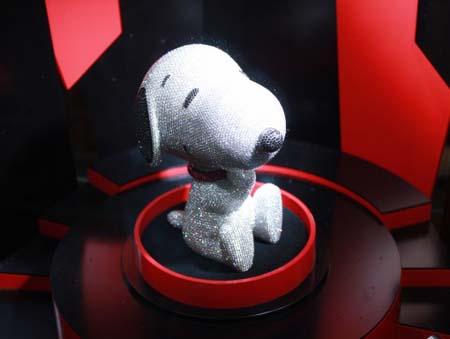 Awesome designs of Snoopy