Hong Kong is a special administrative region of China, and no foreign organizations or individuals are entitled to interfering in the country's internal affairs, Chinese Foreign Ministry spokesperson Geng Shuang said on Wednesday at a press conference in Beijing.
Geng made the remarks in response to a question on reports about U.S. President Donald Trump's recent comments on the Hong Kong fugitive bill issue, reiterating China has a very clear and firm position on Hong Kong affairs.
"Hong Kong is a special administrative region of China," Geng stressed, adding "Hong Kong affairs are China's internal affairs."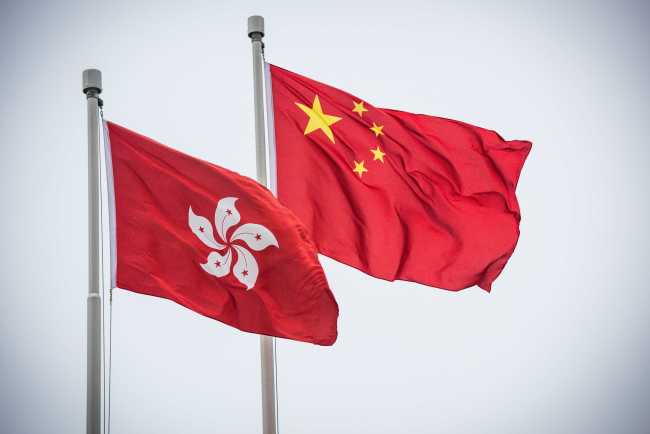 The flag of Hong Kong SAR and the national flag of China fly together. [Photo: IC]
On Tuesday, Hong Kong's Chief Executive Carrie Lam announced that work on the bill was "dead."
Geng said on Tuesday that the central government supports, understands and respects the decision made by authorities in the region.
"I see the discontent among citizens and that reflects a deep problem in our society. The government will not ignore the problem but face it. We hope to put aside disputes and together find a way out for Hong Kong," the spokesperson said.