BEIJING, Oct. 20 -- Chinese President Xi Jinping sent a congratulatory letter to the 6th World Internet Conference, which opened Sunday in the town of Wuzhen in east China's Zhejiang Province.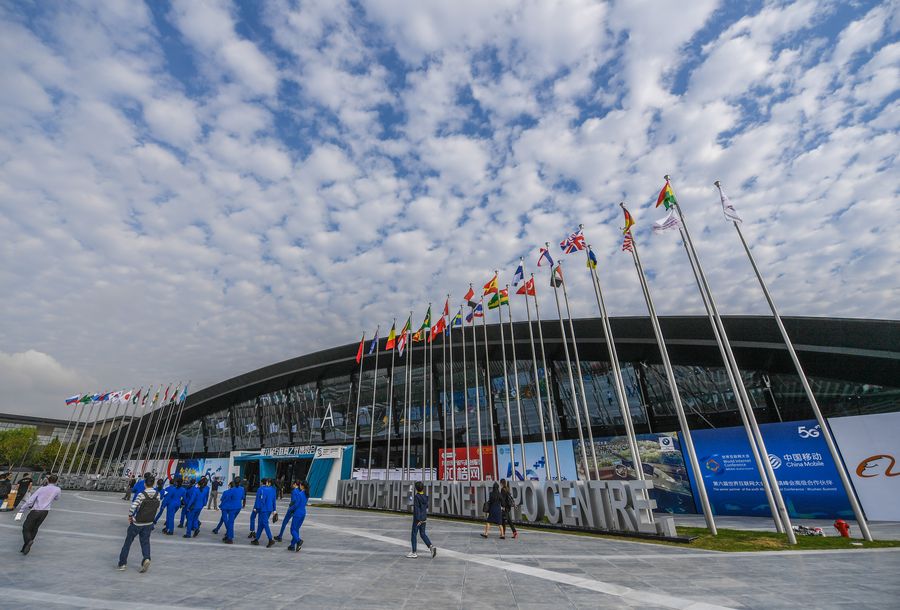 The venue of the Light of Internet Expo is seen in Wuzhen, east China's Zhejiang Province, Oct. 18, 2019. As part of the 6th World Internet Conference, the Light of Internet Expo opened Friday in Wuzhen, attracting over 600 relative companies and organizations. (Xinhua/Xu Yu)
Xi pointed out that this year marks the 50th anniversary of the birth of the Internet.
A new round of scientific and technological revolution and industrial transformation is accelerating, and new technologies, new applications and new forms of business such as artificial intelligence, big data and the Internet of Things are just unfolding, he said.
The Internet is embracing a stronger development momentum and broader development space, he added.
It is the common responsibility of the international community to develop, use and govern the Internet well so that it can better benefit mankind, Xi said.
Countries should follow the trend of the times, shoulder the responsibility for development, meet the challenges and risks, jointly promote global governance in cyberspace and strive to build a community of shared future in cyberspace, he said.