The Hong Kong Garrison of the Chinese People's Liberation Army (PLA) has the "determination, confidence and capability" to fulfill its duties and missions vested in the Basic Law and the Law on Garrisoning the Hong Kong Special Administrative Region (HKSAR), to safeguard national sovereignty, security and development interests, and to maintain long-term prosperity and stability in Hong Kong, the Chinese Defense Ministry said on Thursday.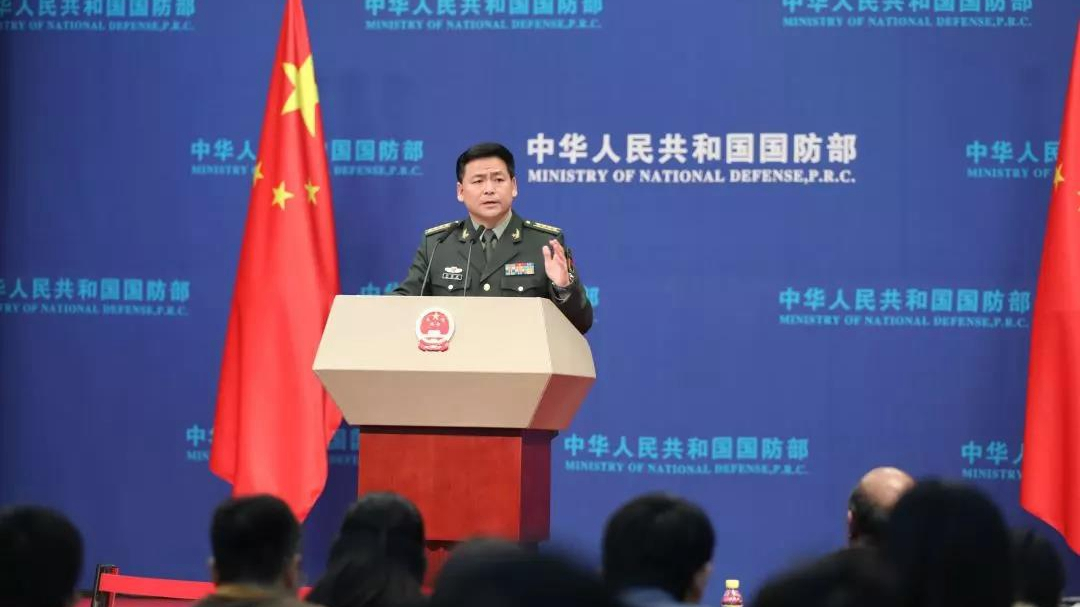 Chinese Defense Ministry spokesperson Ren Guoqiang attends a press conference in Beijing, November 28, 2019. /Photo via Chinese Defense Ministry website
Ren Guoqiang, spokesperson for the ministry, made the remarks at a weekly press briefing.
In response to a question about what new measures the military has taken to end violence and chaos in the HKSAR, Ren said Chinese President Xi Jinping's recent remarks on the Hong Kong situation are the strongest voice from the central government on the work of ending violence and chaos and have pointed the way to stabilizing the situation.
The PLA Hong Kong Garrison follows the command of the Communist Party of China Central Committee and the Central Military Commission at all times, he stressed.
Members from the PLA Hong Kong Garrison helped to clean up road barricades and debris left by protesters to interrupt traffic on the streets of Kowloon Tong earlier this month.
Ren said the voluntary move showed the PLA officers' and soldiers' care and love toward residents in Hong Kong, noting that the move was not a breach of the Law on Garrisoning the HKSAR and the "One Country, Two Systems" principle.