Medical staff fighting against coronavirus on the frontlines have worked hard! They call those "marks of angel". We hope them safe and sound!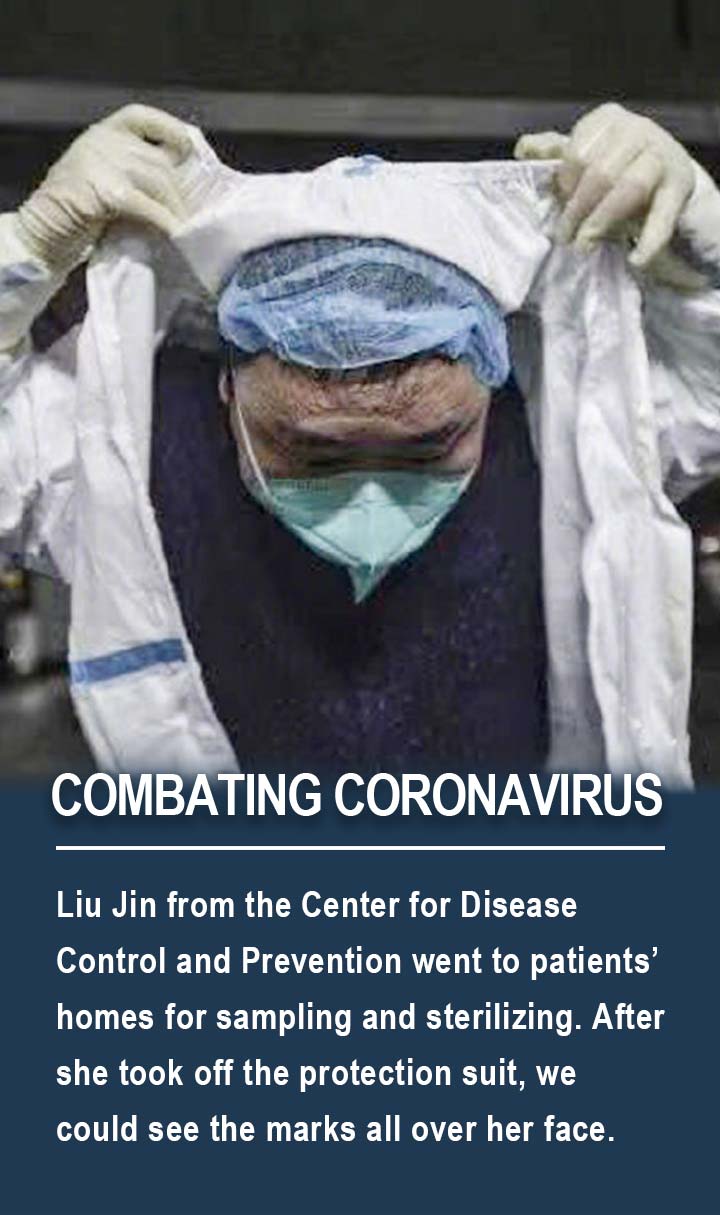 Liu Jin from the Center for Disease Control and Prevention went to patients' homes for sampling and sterilizing. After she took off the protection suit, we could see the marks all over her face.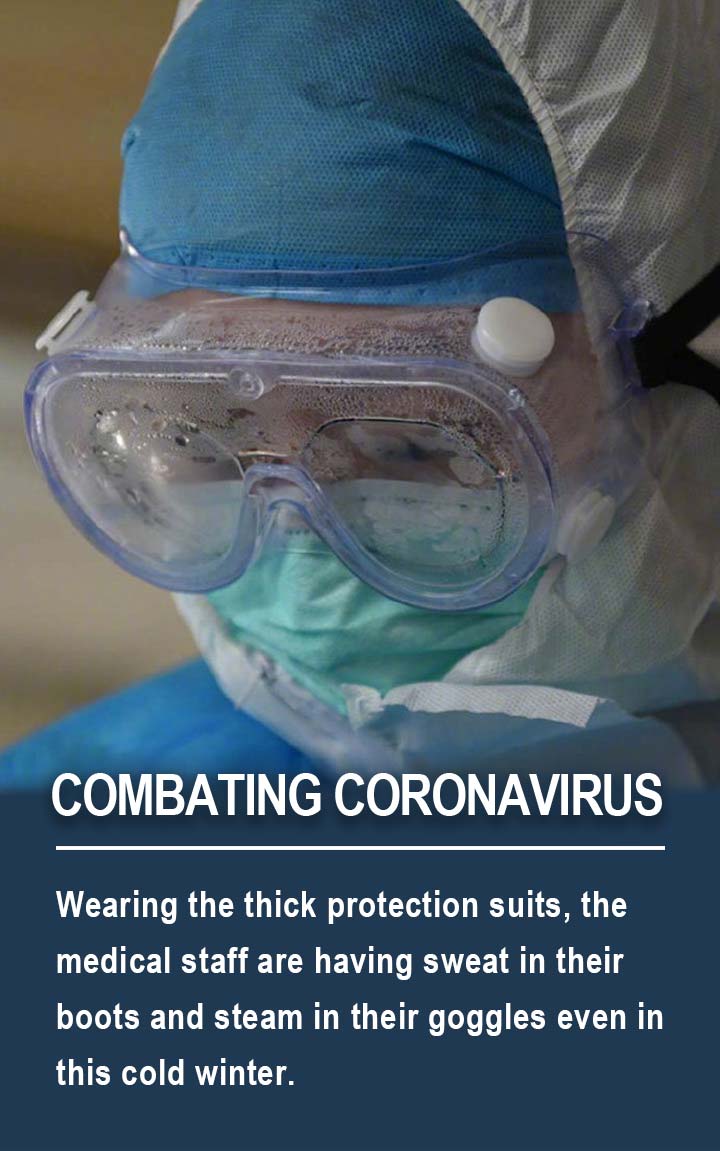 Wearing the thick protection suits, the medical staff are having sweat in their boots and steam in their goggles even in this cold winter.
After eight hours of work wearing mask, the nurse has red marks on her face and bruised cheeks and nose.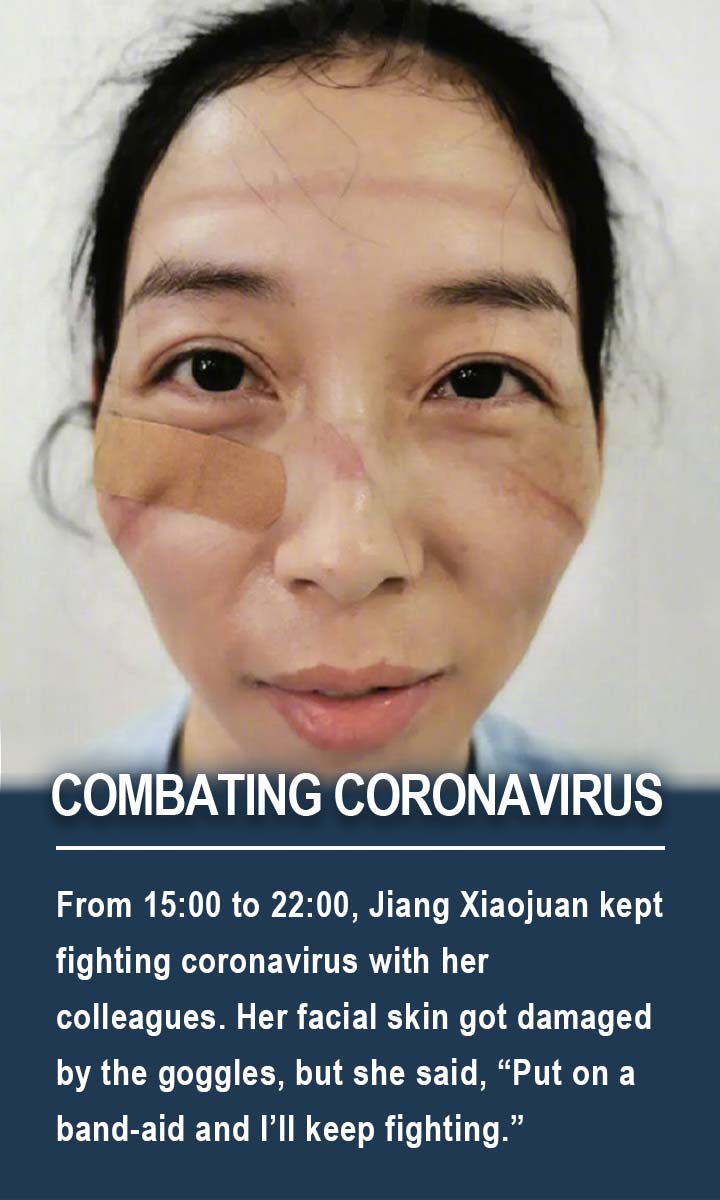 From 15:00 to 22:00, Jiang Xiaojuan kept fighting coronavirus with her colleagues. Her facial skin got damaged by the goggles, but she said, "Put on a band-aid and I'll keep fighting."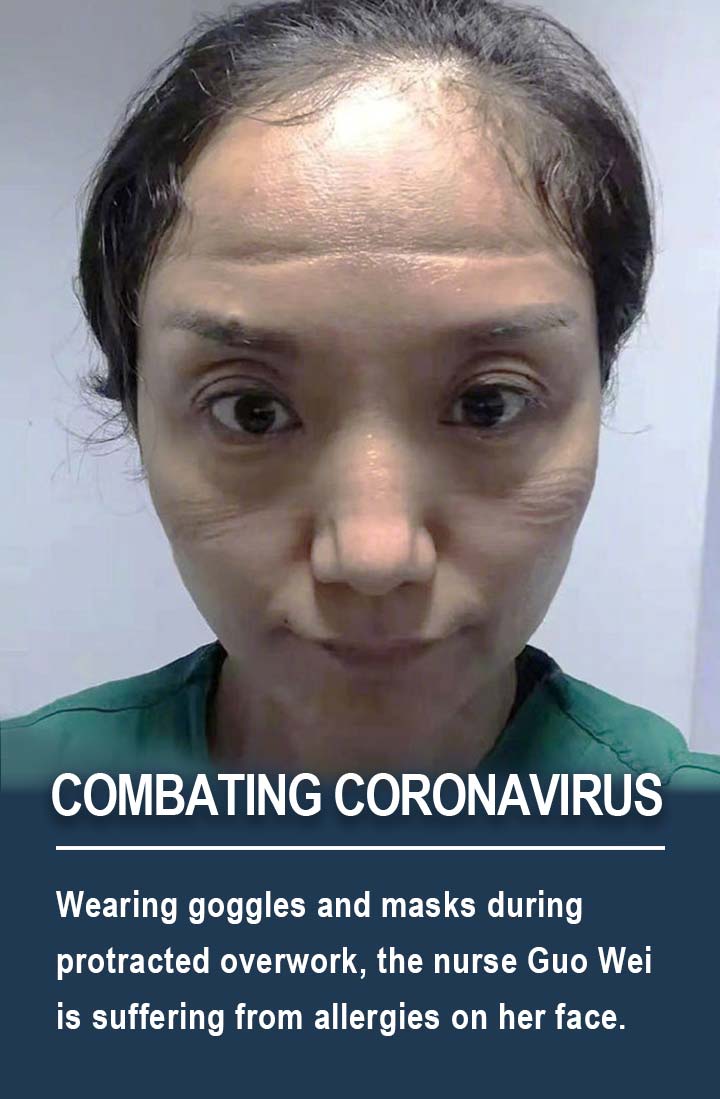 Wearing goggles and masks during protracted overwork, the nurse Guo Wei is suffering from allergies on her face.
At Xiangya Hospital, Central South University, nurse Yan Bin took off the goggles and the mask, revealing all the marks on the face.
At the Fever Clinic of the First Hospital Affiliated to AMU, medics took off their masks and showed wounds on their noses, as well as marks all over the faces.
At 18:30, members of Henan medical team and medical staff from Xinxiang Medical University came out of the wards as they ended their shift. They took off the masks, smiling with the deep marks left on their skin.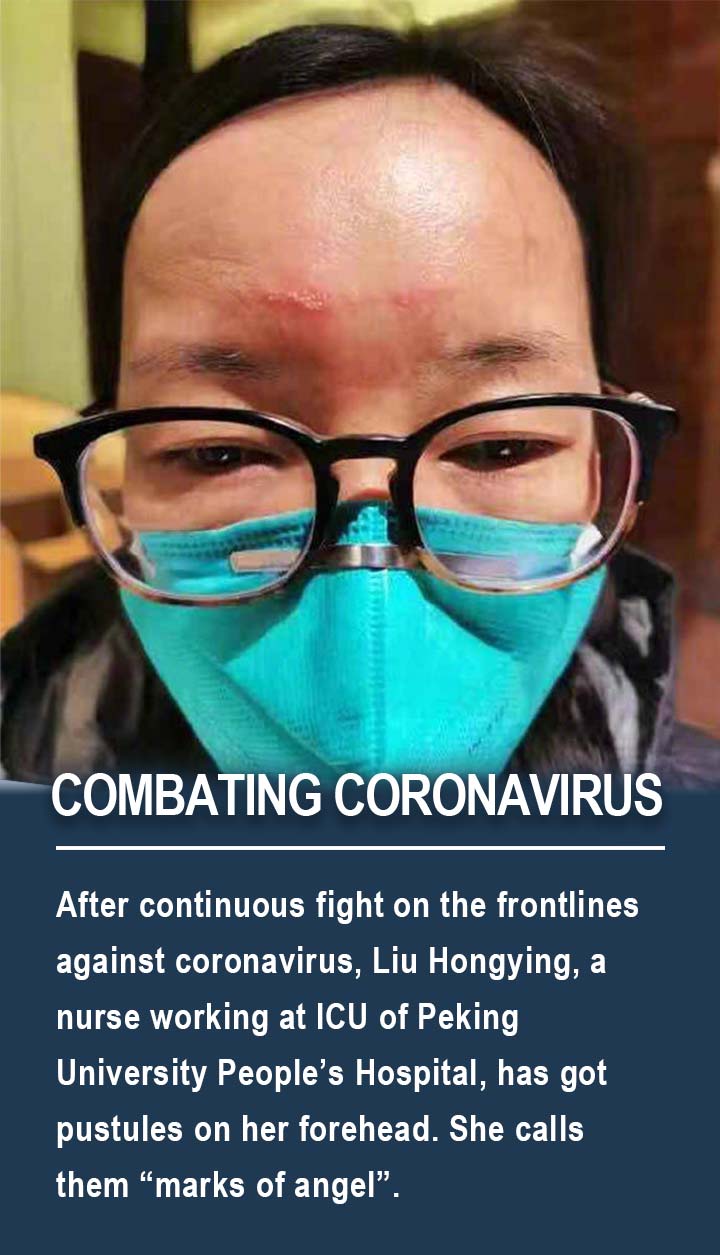 After continuous fight on the frontlines against coronavirus, Liu Hongying, a nurse working at ICU of Peking University People's Hospital, has got pustules on her forehead. She calls them "marks of angel".