I am Wuhan, a metropolis with a population of over 11 million.
I am home to China's largest railway transfer hub and an airport carrying more than 27 million passengers annually.
No city in the world embraces more college students studying here.
At the beginning of 2020, the COVID-19 outbreak befell me. It has been a major public health incident, the most difficult to prevent and control since the founding of the People's Republic of China in 1949.
I locked myself down to curb the epidemic from spreading. The lockdown is unprecedented in the history of New China. And the decision was made with enormous courage and sacrifice.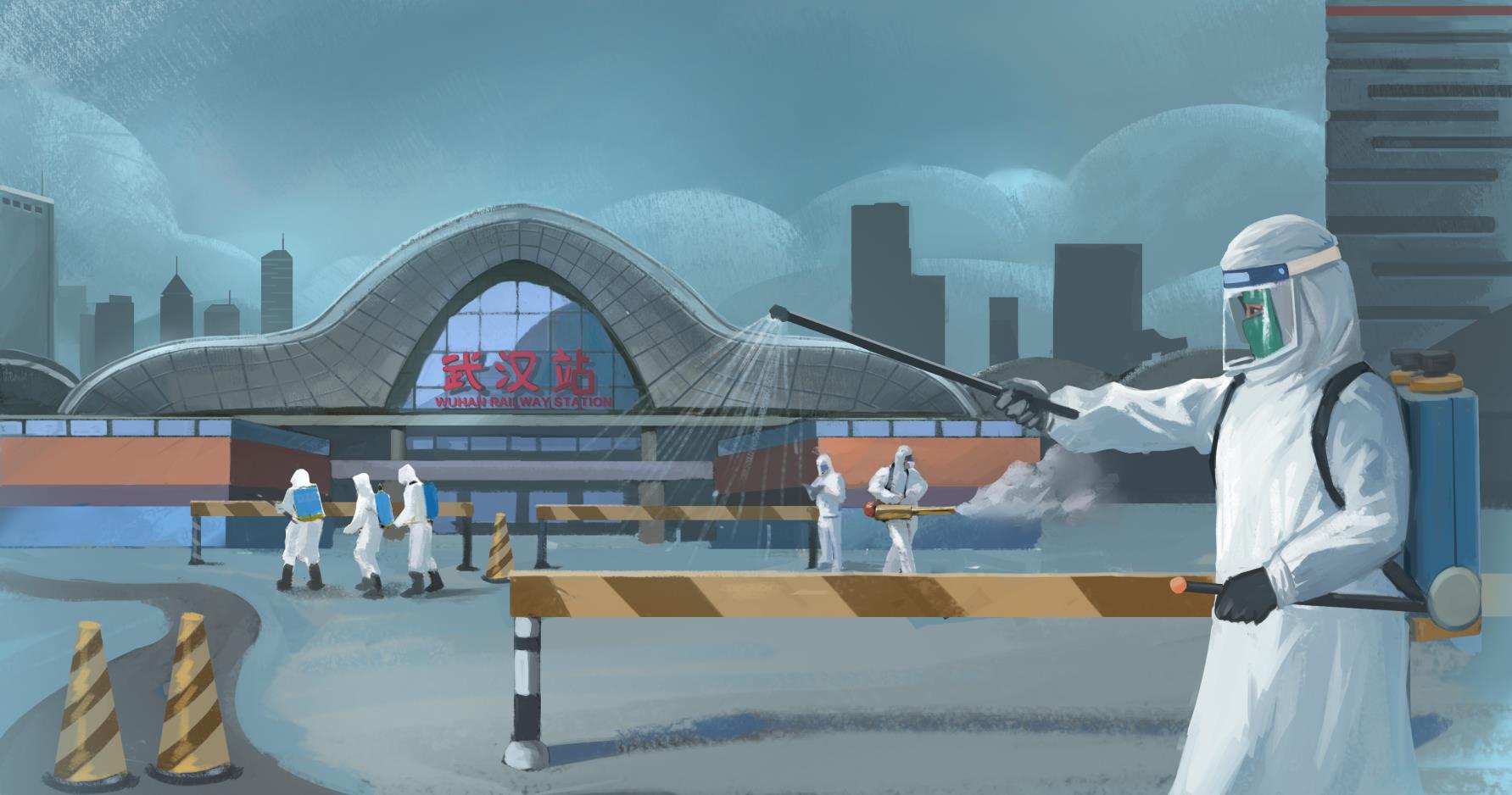 I am Wuhan.
Though under lockdown, I don't feel alone.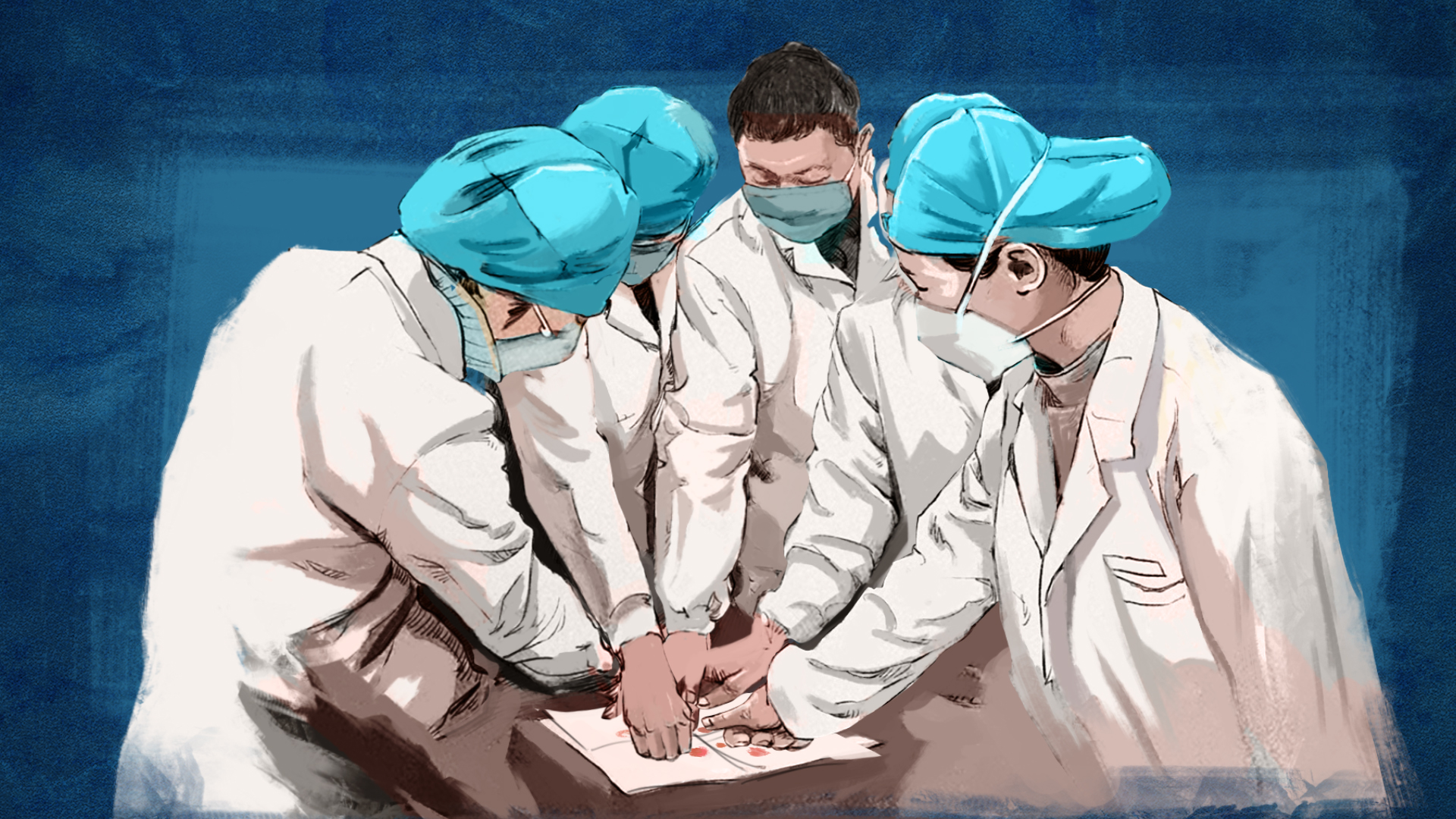 Over the past month, I've seen the first dispatch of military medics arrive on the eve of Chinese New Year; I've seen brothers and sisters from 19 provincial-level regions rushing for my rescue; I have also seen a team of academicians, including Wang Chen, 58 years old, Li Lanjuan, 73, and Zhong Nanshan, 84, as well as more than 40,000 medical workers from across the country.
You've all offered the best you have to back me up! So, I must win this battle!
Two hospitals, Huoshenshan and Leishenshan, have been built. Sixteen temporary hospitals went into operation, one after the other. The renovation of more than 40 designated hospitals has been quickly completed.
In the early stage, there were only 137 isolation beds, which have increased to more than 40,000. All has ensured that every patient is admitted and treated.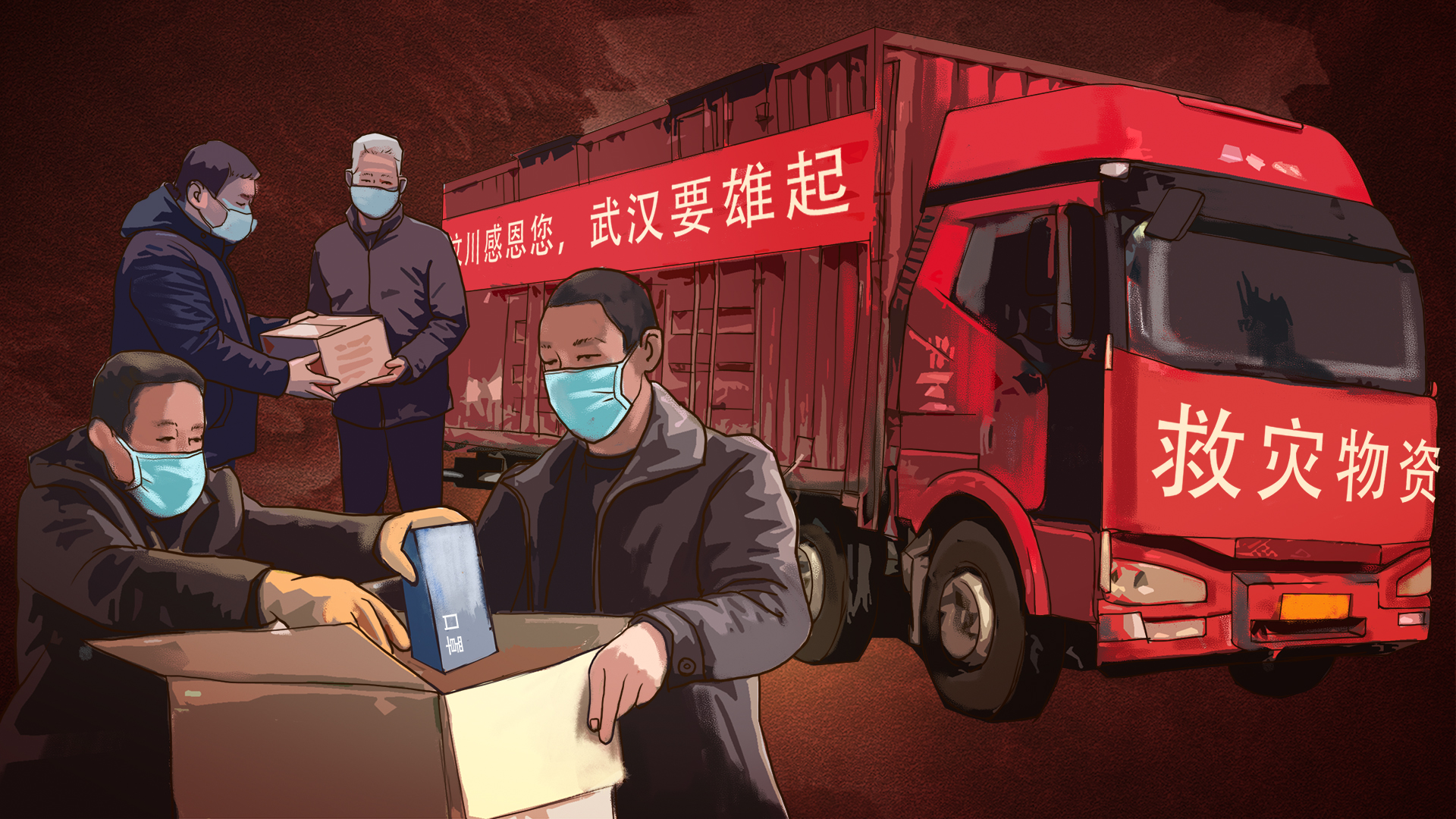 I am Wuhan.
I know people in the rear are fighting as hard as those on the frontline. They've kept sending me food and medical supplies. I am well aware of that.
I believe our joint efforts will bring back hope to enliven this heroic city.
I am Wuhan.
We are Wuhan.
And we are Wuhan, China.
We are racing against the virus for humanity.
With cherry flowers in blossom, let's finish our hot-and-dry noodles. And fight side by side, until we win!