Airlines around the world are banding together to build economies of scale and tap into growth regions as the global economic crisis dampens demand for air travel and causes billions of dollars in losses. How can air carriers weather these tough times? And what does the Chinese market represent to global airlines?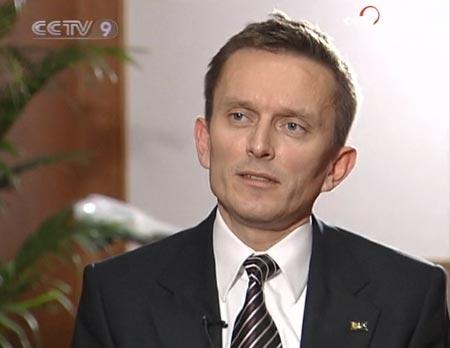 Hubert Frach, VP of Marketing, Lufthansa German Airlines
In today's BizChina interview, we speak with Hubert Frach from Lufthansa German Airlines.
Editor: Xiong Qu | Source: CCTV.com