Something on the lips of every policy maker of note is the need to transform the mode of growth in China and remake industrial structures from the roots up. And support has come in man forms. Pro-change policies are a help, as are government platforms encouraging companies to innovate and upgrade their methods of production.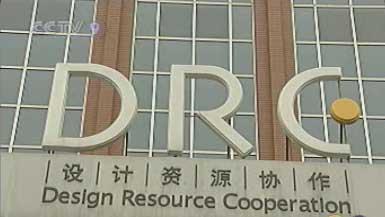 Beijing DRC Industrial Design and Innovation Base was established
five years ago. As China's first industrial design base, DRC has
become an platform to serve companies both in policies and tech-
nology.
It also offers intern positions and training courses for college students. Beijing is taking advantage of being the capital city to encourage more industrial innovation.
Chen Dongliang, Director, Beijing Industrial Design Center, said, "The output value of industrial design in Beijing reached 80 billion yuan in 2008. Now around 250-thousand employees are working for nearly 20-thousand design companies in the city. Beijing is also expanding technology service and high-end manufacturing industries, both of them can help boost the industrial design sector."
In order to encourage companies to innovate, related departments initiated the China Red Star Design Award in 2006. It's been dubbed the "Oscar" for China's industrial design sector. Products that win a Red Star Award are all home-grown and have shown the highest level of achievement in China's industrial design.
Reporter Qi Tianxing said, "This room showcases products which have won the Red Star Design Award. All of them have already entered market and have brought great profits to their designers."
Wang Jiafei, General Manager, Shine Design Center, said, "The key element for industrial design is to meet the demands of both markets and consumers."
The global financial crisis has made more and more companies realize that it's not sustainable to depend on cheap and low-end products. They must think more about added value. The central government has also called for more attention on industrial design, pledging to change "Made in China" to "Invented in China".
Chen said, "Industrial design is the key point of the value chain. Figures show that in Britain, 100 pounds of investment in design can yield 225 pounds of output. According to our survey, in China, one yuan investment could bring 13 yuan of output. This is on average. The contribution rates are different in different industries."
Experts have suggested that industrial design trading market should be further developed, making it easier to change an good idea to real products.
Editor: Du Xiaodan | Source: CCTV.com