The State Council has pledged to crack down on speculative house buying. The announcement adds weight to the government's move last week to raise mortgage rates and down payment requirements to cool the red-hot property market. The measures are considered to be the right way forward by industry insiders.
The new regulations have astonished industry insiders, who say they will greatly help to curb surging house prices in China.
"I think it's an unprecedented move. It focuses on speculation, which is the key point, and the major reason behind surging prices. The move to postpone loans for a third apartment is to curb speculation." Ma Guangyuan, a Ph.D in economy, maked the remark.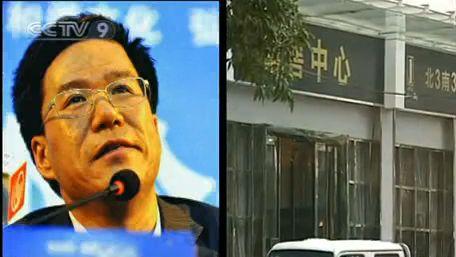 Ma Guangyuan, a Ph.D in economy, astonished by the new regulations and says
they will greatly help to curb surging house prices in China.
Ma believes most third apartments are bought purely for the purposes of making profit, and that the measures will cut the capital source for such speculation. He also said the upcoming tax policy will dampen speculation in real estate market.
"The tax policy has not yet been finalized, but the direction is very clear. Whatever the tax will be called or how it will be charged, it will control surging house prices." said Ma.
Property prices in China soared in 2009. Despite a series of policies to control prices from the end of last year, prices have continued to surge. Experts believe the Chinese government has now decided to take firm and effective measures to slow things down.
"The State Council launched four regulations last December. But they were kind of ambiguous since the government was not very clear at that time about the whole economic picture - whether the economy will turn down again, and how the policies will affect economic recovery. The ambiguity was considered a competition, or a game between policy makers and speculators. In reality, it was the opposite.
With GDP growth of 11 percent announced for the first quarter, we can say for sure that China's economy will not shrink in the short term. So central government has now decided to crack down housing prices." Ma also said.
The regulations also state that local governments who fail to stabilize local housing prices will be penalized, another move considered unprecedented by experts.
Editor: Zhang Ning | Source: CCTV.com