The World Bank chief has urged shareholders to keep their promise to give developing countries a bigger say.
Robert Zoellick made the call ahead of the Bank and the International Monetary Fund's annual spring meeting this weekend.
World Bank President Robert Zollick says four issues are on the agenda.
One: the first capital increase in more than 20 years, with an total amount of 3 and a half to 5 billion US dollars. Half of the capital will come from developing countries.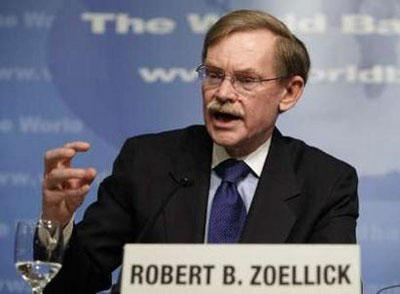 World Bank President Robert Zoellick speaks at the opening news
conference of the spring International Monetary Fund-World Bank
meeting at the IMF headquarters building in Washington April 22,
2010. REUTERS/Yuri Gripas
Related stories