Shuttle Endeavour departed the International Space Station on Friday. It left behind an outpost that is almost complete, with a new and remarkable window on the world.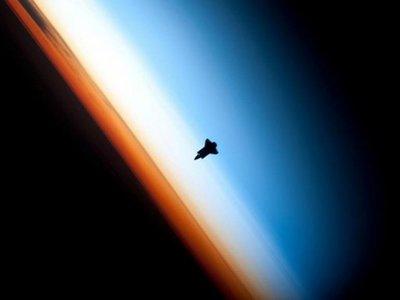 NASA image shows the space shuttle Endeavour shot from the
International Space Station (ISS). Endeavour undocked from the ISS
after completing a nine-day mission, which consisted in delivering
a module dubbed Tranquility.(AFP/NASA/File)
The shuttle undocked as the two craft soared more than 300 kilometers above the Atlantic, just west of Africa's Western Sahara. The two crews spent 10 days together, working to install a new room called Tranquility. And a domed observation deck the likes of which have never been seen in orbit. It's the last of the space station's major building blocks. With the 400-million-dollar improvement, the station is now 98 percent complete by volume, and 90 percent by mass. Four more shuttle visits are required to haul up supplies, spare parts and science experiments.
Editor: Zhang Ning | Source: CCTV.com