Speaking in Washington, China's vice Foreign Minister says the Iranian nuclear issue should be resolved through diplomatic means.
He urged any agreement on Iran to involve all parties and not just one or two countries.
Cui Tiankai, Chinese Vice Foreign Minister, said, "We believe that seeking a diplomatic solution to the Iranian nuclear issue through dialogue and negotiation will better serve peace and stability in the region. But we have also acknowledged relevant parties' ideas regarding how to properly resolve the Iranian nuclear issue. These ideas have been put forward in their proposals before the United Nations Security Council. We stand ready to discuss these ideas with the relevant parties."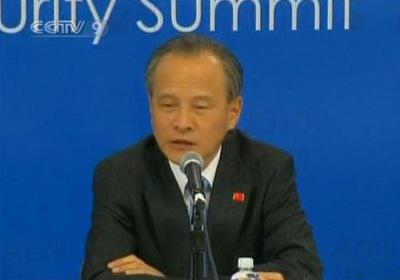 Speaking in Washington, China's vice Foreign Minister says the
Iranian nuclear issue should be resolved through diplomatic means.
(CCTV.com)
Editor: Zhang Pengfei | Source: CCTV.com