Watch Video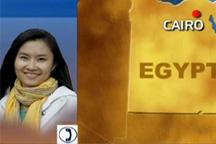 Play Video
Tel inter view on China-Africa Forum
The 4th ministerial meeting of the Forum on China-Africa Cooperation or FOCAC, has opened in the resort town of Sharm el-Sheikh, in Egypt. Chinese Premier Wen Jiabao and Egyptian President Hosni Mubarak, addressed the meeting on Sunday. Wen Jiabao reviewed the development of China and Africa's friendship, and announced renewed promises to assist the continent.
Egyptian President Hosni Mubarak, spoke highly of the China-Africa Forum. He says its launch has opened a new chapter in China-Africa friendship.
Hosni Mubarak said, "The launch of the Sino-Africa Forum satisfies the common aspirations of both the Chinese and African people for peace, stability and development. It represents the long-lasting friendship between us and serves as an excellent example of South-South cooperation. "
Deepening China-Africa ties was the core of Premier Wen Jiabao's speech. He says the Forum on China-Africa Cooperation has been instrumental in guiding and boosting the development of ties.
Chinese Premier Wen said, "In 2008, trade between China and Africa, reached more than one-hundred billion US dollars. The number of African countries that have established trade ties with China has increased to 53. China has built 6 economic and trade cooperation zones, and nearly 16 hundred Chinese enterprises have launched projects in Africa, with direct investment having reached 7.8 billion US dollars. Construction contracts and labor cooperation between China and Africa have been continuously expanding, and financial cooperation has prospered."
Premier Wen Jiabao pledged 8 new measures to enhance China-Africa cooperation over the next 3 years. It includes cooperation and assistance in tackling climate change, scientific and technological development, and preferential loans totaling 10 billion US dollar. He added that the two sides will work to expand market access, enhance exchanges in agriculture, public health, human resources and education.