Macao holds opportunity for future
2009-12-14 08:21 BJT
Special Report: Macao 10 Years On |
Today, our reporter Han Bin visits two Macao residents. One is an activist from a local neighborhoods association. The other is the owner of a Portuguese restaurant. Han Bin met both of them 10 years ago, when he covered Macao's historic return. They say the past decade has been good for them and feel that the SAR will have more opportunities to develop in the future.
Getting ready for the Macao SAR's tenth birthday.
Supervising the program is Chan Kit Leng, Vice-Director of the Macao Neighborhoods Association. We last saw each other 10 years ago, when she was getting ready for the historic return.
Chan Kit Leng said, "I was so excited to make the preparations to welcome the PLA troops who were coming to Macao. Ten years have passed. When I look back, I feel so proud of what I, and my neighborhoods association, have done for this Special Administrative Region."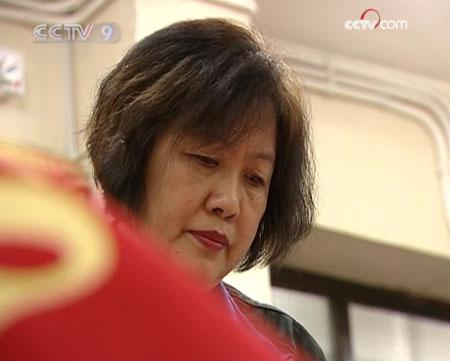 Chan Kit Leng, Vice-Director of the Macao Neighborhoods Association