There's a Chinese composer who's loved by society's elite, and by everyday people. In between classical and pop, he has found perfect balance. In today's "The List", we roam gracefully with Guan Xia, through his musical world.
Guan Xia said, "Traditional opera concentrates the essence of all forms of Chinese music."
A Peking Opera aria brings Guan Xia's symphonic fantasy, "Farewell, My Concubine", to its peak.
Guan said, "For foreign listeners it sounds almost familiar, yet strange; and for Chinese, it sounds unusual, yet intimate."
"Western musicians are well-versed in thematic compositions, that maintain continuity. And well-rounded Chinese compositions are based on traditional opera. I've been learning western music since I was a kid. So my writing has a foreign tilt. I learned a lot about Chinese folk music at The Central Conservatory, and I used to work in local opera troupes. But how to combine these influences with western ones, and how to make your work touch people's hearts. These are the problems I've been struggling with for years."
In 2001, "Morning in Sadness" brought Guan Xia to a new musical level. It was lauded as the first modern opera to truly capture the spirit of the nation.
"To follow the process of writing a Chinese opera - or to simply adopt the Western method - that's the question," said Guan Xia.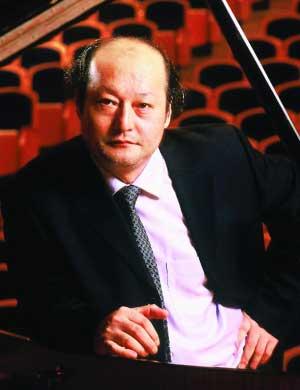 Guan Xia