"Friends" stars Lisa Kudrow and Courteney Cox will reunite for "Cougar Town ", Cox's new ABC drama. Kudrow will guest-star in the new episode which is charmingly titled "Rhino Skin".
46-year-old Lisa Kudrow will play an accomplished dermatologist. Her brash demeanor is tolerated by her patients because they know she's the best.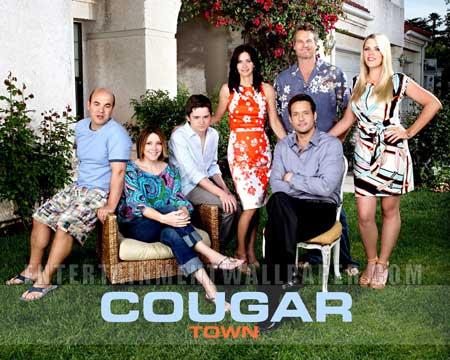 Poster of "Cougar Town "
Courteney Cox plays Jules Cobb, a recently divorced single mother exploring the truths about dating and aging.
Jules spent her 20s raising a child and married to Bobby. When that ends, she tries to relive her 20s and make up for lost time by dating younger men. She lives in a small town in Florida and is a successful real estate agent.
Even though Jules has been out of the dating world for a while, she decides to find love again while living with her teenage son.
The pilot episode of the show was broadcast on September 23rd, 2009.
Editor: Liu Fang | Source: CCTV.com