One hundred and seventy four paintings and items of calligraphy from Chinese artist Fan Zeng go on display in Beijing. The works delineate Fan's artistic achievements in the past year.
The works were painted in 2009. They demonstrate Fan's artistic claim of returning to nature and classics.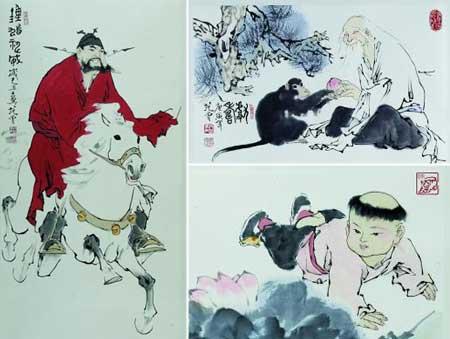 Fan Zeng's works
Fan Zeng, artist, said, "Coming back to the classics means that we should seek inspiration from the essence of tradition, in the choice of subject matter and painting techniques. "
Fan Zeng is distinguished for his figure paintings. He follows the footsteps of the great painters of the Song dynasty in his use of simple and vigorous brush strokes and dynamic delineation of form.
Most of his works, sought after by collectors, extol traditional Chinese culture.
Editor: Liu Fang | Source: CCTV.com