A renewed version of the musical Butterflies is ready to be staged in Beijing following Spring Festival.
Butterflies is inspired by China's household love story between Liang Shanbo and Zhu Yingtai. But the story line has undergone a bold adaptation.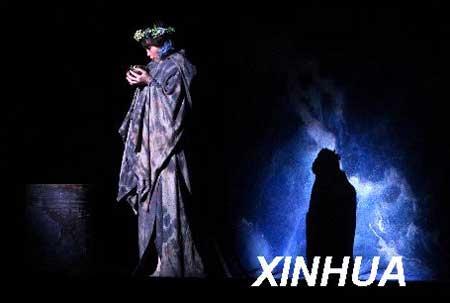 Still of musical Butterflies
The musical debuted in 2007 to rave reviews and netted big awards in China and South Korea.
Starring upcoming singer Tan Weiwei, a renewed version of the musical will be staged at Beijing's Poly Theatre on March 3rd and 4th, serving as the opening show for the theatre's new year season.
In October, the musical will be performed at the Shanghai World Expo.