Xie Jin, who passed away in 2008, was one of China's most prominent directors. In his half century career, he produced 30 films, with six of them voted Best Picture in the Hundred Flowers Awards. They include "The Red Detachment of Women", "The Herdsman", "Hibiscus Town", and "The Opium War". Retrospective screenings have begun in Beijing in memory of the late director.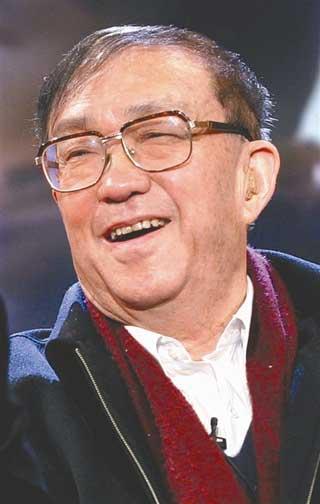 Director Xie Jin
Veteran actors Wang Fuli, Shi Weijian and Xu Songzi, who all collaborated closely with Xie Jin, attended the opening ceremony as promotion ambassadors. They recalled the times they worked together with heartfelt respect.
Young and talented writer Chun Shu and singer actress Tian Yuan, who were both born in the 1980s, also paid homage to Xie.
The sponsors believe that audience members in their 20s, 30s or 40s will all be impressed by his films.
Tian Yuan, actress, said, "We are not only taking a look back at Xie's movies but to learn. He is a real master of Chinese film history, he kept challenging himself with various of themes. We see war, politics, sports and people's emotion and desire in his works. He spanned many fields to practice his understanding of the art. He had his own way of shooting pictures and narrating stories. He spent his whole life renovating, discovering and reflecting the social phenomena through the camera lens."
The 30 or so films are not the only treasure Xie Jin left to the world as Wang Fuli, who acted in "Legend of Tianyun Mountain", recalls.
Wang Fuli, actress, said, "He would be upset if we were not ready for shooting the scene. And he wouldn't let go if we only followed the play and performed. He required us to perform in three or four ways and then he picked the best one. He was absolutely not an easy-going director and we felt embarrassed everyday working with him. However, it was the best polishing process and we benefited for our lifetime."
Eight films will be screened during the two-weeks. Experts have been invited to share their ideas with the audience.
Editor: Liu Fang | Source: CCTV.com