And residents on the two sides of the Taiwan straits will also get the chance to appreciate the beauty of an ancient painting, first in a set of stamps.
The famous ancient painting "Dwelling in the Fuchun Mountains" has been the talk of the town in recent days.
China's state postal service has issued a set of stamps to pay tribute to the significant work of Chinese art. Part of it is kept in the Chinese mainland while another is in Taiwan.
At the largest stamps retail center in Beijing, the new issues were sold out just three days after their release.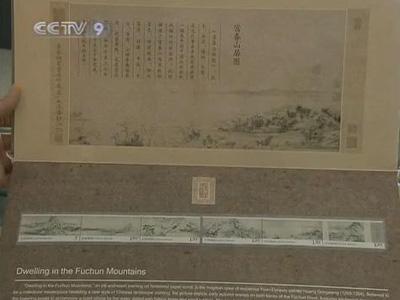 China's state postal service has issued a set of stamps to pay
tribute to the significant work of Chinese art. Part of it is
kept in the Chinese mainland while another is in Taiwan.(CCTV.com)