Construction for the World Expo Museum has been completed. As one of the five most prominent venues at the Expo park, the museum is going to display some highlights about the World Expo's past and present.
With a floor space of five-thousand square meters, the World Expo Museum consists of three sections. They will respectively focus on the history of the World Expo, highlights and relics of past editions, and articles associated with the application and preparation for the current Expo in Shanghai.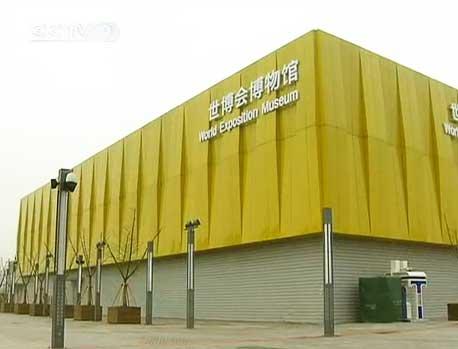 Construction for the World Expo Museum has been completed.
Workers are shown here putting into place scale models of the fifteen most famous structures from previous World Expos. All of them were sculpted out of the Shoushan Stone, a favorite material for traditional seal carving. Also, an oil painting created in 1852 is being mounted in a place of honor. It depicts a scene from the first World Expo in London.
The Discovery Hall on the second floor features exhibits from past World Expos. The items are being arranged in the categories of science and technology, arts, and everyday life. By the time the facility opens, seven sculptures by Auguste Rodin will be displayed here.
According to organizers, the facility will be the only World Expo museum in history. And there is no plan for similar facilities at World Expos to be held in the foreseeable future.
The World Expo museum is being operated by the Shanghai Museum. In collaboration with Tongji University, Fudan University, and East China Normal University, the Shanghai Museum is also responsible for the Pavilion of Footprint in Expo Park.
With its three halls, the Pavilion of Footprint reviews the origin, evolution, and maturation of the urban culture of humanity. It will display ancient relics like the mural paintings from the Grottos of Dunhuang, and demonstrations of China's major intangible heritage.