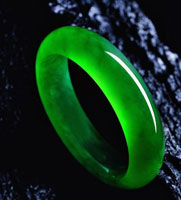 Jadeite is a mysterious precious stone. Before it was discovered, it was hidden deep in the high mountains and gorges, or in the beds of the swift rivers.
The value of the jadeite object depends on the colors of the roll stone and the patterns. Equally important is the craftsmanship.The creation of the valuable object is determined by the skill of the jade sculptor and his ability to make the best use of the colors and transparency of the roll stones.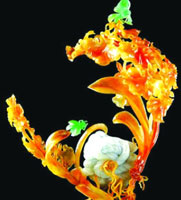 The crazy gambling on stones blends itself to misunderstanding. While there is an element of gambling in the process, it is also a trial of financial resources, perceptiveness and courageness.
Peng Jue from Myanmar has been doing business in China for more than 20 years. As an old China hand, he can speak Putonghua as well as the languages of local ethnic minorities. His jewelry shop didn´t stick out from others in the jewelry street.