Cao Cao was a warlord and the penultimate Chancellor of the Eastern Han Dynasty who rose to great power during its final years in ancient China. Although often portrayed as a cruel and merciless tyrant, he has also been praised as a brilliant ruler
and military genius who treated his officers like his family.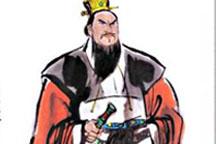 In 200, Yuan Shao amassed more than 100,000 troops and marched southwards on Xuchang in the name of rescuing the emperor. Cao Cao gathered 20,000 men in Guandu, a strategic point on the shore of the Yellow River.
In 213, Cao Cao was titled Duke of Wei (魏公), given the nine bestowments, and given a fief of ten cities under his domain, known as Wei. In 216, Cao Cao was promoted to King of Wei. Over the years, Cao Cao, as well as Liu Bei and Sun Quan, continued to consolidate their power in their respective regions.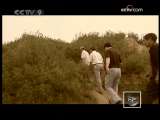 While waging military campaigns against his enemies, Cao Cao did not forget the basis of society – agriculture and education.