The Chinese refer to the Yellow River as "the Mother River" and "the cradle of the Chinese civilization".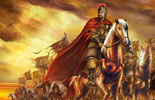 Cao Cao was a warlord and the penultimate Chancellor of the Eastern Han Dynasty who rose to great power during its final years in ancient China.
The Mediterranean Sea is a sea or Ocean off the Atlantic Ocean surrounded by the Mediterranean region and almost completely enclosed by land: on the north by Europe, on the south by Africa, and on the east by Asia.
China is an East Asian country with a large territory, a huge population and an ancient history. With written records dating back 4,000 years, it is recognized as one of the four great ancient civilizations of the world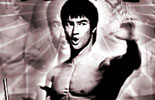 Kung fu and wushu are popular terms that have become synonymous with Chinese martial arts.