Mainland farms vital for Macao
2009-12-16 12:15 BJT
Special Report: Macao 10 Years On |
Chinese have an obsession with fresh food and often carry it to extremes. Limited space means Macao cannot grow its own food. So the Mainland does its best to ensure people in the SAR get what they need, the way they like it. Our reporter Wang Mangmang visits two markets where almost everything comes from the other side of the Pearl River.
A negetable seller in Red Market said, "All our vegetables are from the Nanyue Company. Whatever doesn't sell by the end of the day goes into the fridge."
CCTV reporter Wang Mangmang said, "If you are a vegetarian or an animal lover, you might not want to see what goes on on the second and third floors. In this traditional wet market, customers can pick live fish and poultry and the butcher will prepare for them on request--something rarely seen in supermarkets."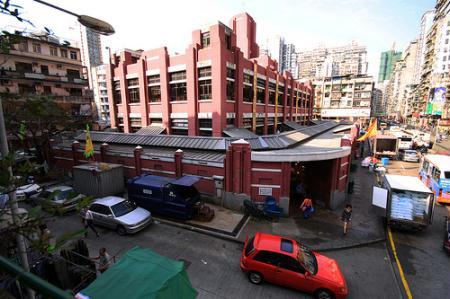 Macau Red Market
A customer said, "Things here are good. They're cheap and very fresh."
Zhao Fengxi, a flower vendor, said, "I've been in the business for over twenty years. My mom did this, too. I'm the second generation."
There are various means of transport to Macao from the other side of the Pearl River. Every morning, by the time the city wakes up, new stocks of everything are waiting for customers at the city's markets. And the people are committed to keeping this lifeline open.
Editor: Liu Anqi | Source: CCTV.com