Venezuelan President Hugo Chavez is accusing Colombia and the United States of plotting to set up a fake rebel camp on Venezuelan soil to discredit his government.
Chavez accuses neighbor Colombia of preparing what he called a "false positive" operation. This involves building a makeshift camp in a remote location and planting guns there.
Chavez says Colombia and the US are laying the groundwork to launch an attack. Colombia once claimed its leftist rebel commanders are taking refuge in Venezuela.
Chavez says Colombia was just trying to portray him as colluding with the Revolutionary Armed Forces of Colombia. The Colombian government has been battling the FARC for decades.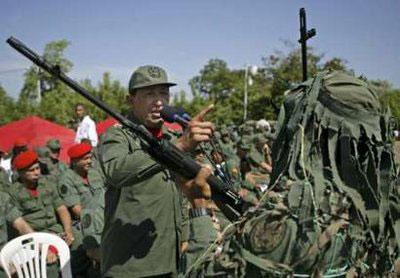 Venezuela's President Hugo Chavez makes a speech during a military
parade in Maracaibo December 28, 2009.REUTERS/Miraflores
Editor: Zhang Pengfei | Source: CCTV.com