Liu, taking part in the IAAF Indoor Championships and has advanced to the semi-finals after easing his way through the qualification round of the 60m hurdles.
This is Liu Xiang's first appearance at a world championship since getting back on the track following an Achilles tendon injury that left him unable to compete at the 2008 Beijing Olympics.
Running in the 6th lane, Liu had a 0.219 seconds reaction time off the start, ranked third in his group. Liu would keep that position through the race, finishing in a time of 7.79 seconds. Liu's third place finish was good enough to see him through to semi final on Sunday.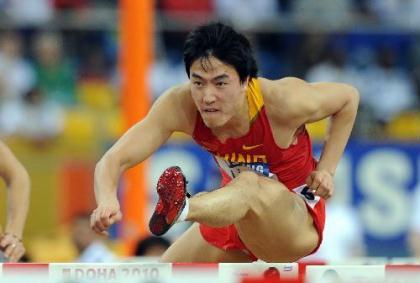 China's Liu Xiang competes in the men's first round 60m hurdles at the
2010 IAAF World Indoor Athletics Championships in Doha, capital of
Qatar, on March 12, 2010. Liu advanced into the semifinal with 7.79
seconds. (Xinhua/Chen Shaojin)