Power gradually restored in Chile
2010-03-15 13:26 BJT
Special Report: 8.8 Magnitude Earthquake Hits Chile |
About 80 percent of Chile's power has been restored in the wake of a massive blackout that hit much of the country.
Chile's Interior Minister says electricity could be fully restored within a few hours. The areas affected by the power cut include the southern regions of Maule and Bio Bio.
They were hit hardest by the February's devastating earthquake. Media reports say the blackout may have been triggered by problems with a main power grid in central Chile.
Officials say the blackout was not directly related to last month's massive earthquake, but an investigation would be carried out to see whether there was an indirect cause.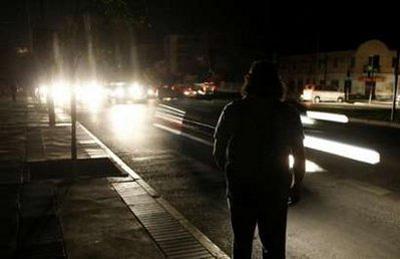 A man waits for the bus during a blackout in Vina del Mar city,
about 75 miles (121 km) northwest of Santiago, March 14,2010.
REUTERS/Eliseo Fernandez
Related stories