A bomb has exploded in a central Athens district outside the Greek Society for Business Management, killing a teenager and injuring his mother and sister.
Greek television channels interrupted their programs with breaking news about the blast which occurred around 11:15 PM local time Sunday.
The Civil Protection ministry later said the 15-year old boy stumbled upon a bag in a garbage bin that contained the bomb. He was killed in the blast which also injured his mother and sister, all Afghans.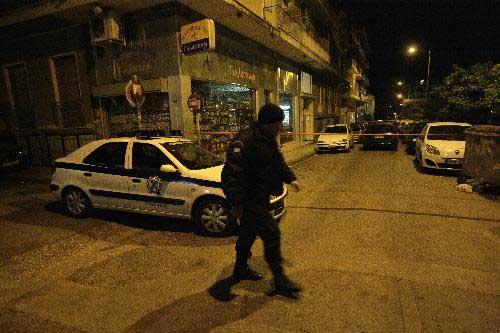 Police cordon off the explosion site in central Athens, capital of Greece,
March 28, 2010. (Xinhua/Marios Lolos)