Polish aircrash victims remembered across the country and Europe
2010-04-13 13:41 BJT
Special Report: Polish President Dies In Plane Crash |
As Polish President Lech Kaczynski's coffin is brought home, people from Poland and other parts of the world are paying their condolences to the president, his wife, and the 94 other victims of the air crash in western Russia.
The body of Lech Kaczynski lies in state at the presidential palace in Warsaw.
Outside, thousands of Poles stand in silent tribute.
A massive outpouring of grief continues to overwhelm the country.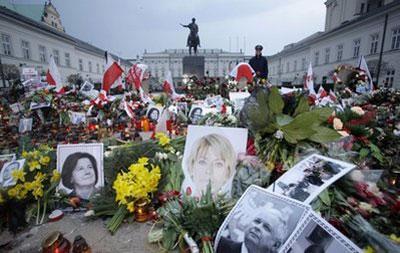 Flowers, candles and photographs are placed in front of the
Presidential Palace three days after Polish President Lech
Kaczynski died in a plane crash in Warsaw, Poland Tuesday,
April 13, 2010. (AP Photo/Petr David Josek)