Poland moves to fill key positions
2010-04-13 13:41 BJT
Special Report: Polish President Dies In Plane Crash |
Poland has moved quickly to fill key positions in the government, after a plane crash in Russia killed President Lech Kaczynski and many other senior officials.
Acting President Bronislaw Komorowski, a member of Tusk's centrist Civic Platform, said on Monday that he had filled key positions that were left vacant after Saturday's tragedy.
Bronislaw Komorowski, Acting President, said, "I am in the process of initiating the operation of the Presidential Chancellery, which is one of the most orphaned institutions due to this catastrophe."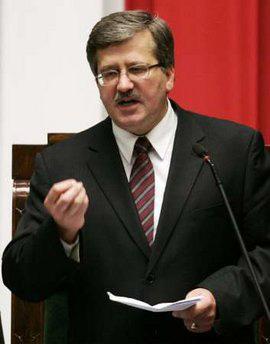 Poland's speaker of the lower chamber of
parliament Bronislaw Komorowski speaks to
members of parliament in Warsaw in this
November 5, 2007 file photo.
REUTERS/Kacper Pempel/Files