The injury riddled Chinese star Yi Jianlian started training on Monday, after setting a date of December 23rd to make his return to a New Jersey Nets team desperately in need of a boost.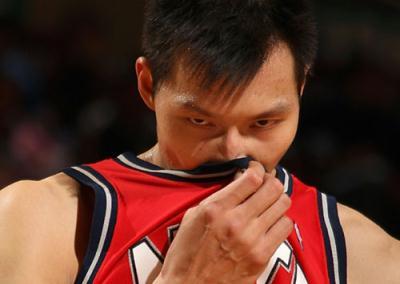 After suffering a nasty lacerated upper lip injury, Nets' Yi
Jianlian is set to practice Monday and could make an appearance in
Wednesday's game against the Minnesota Timberwolves.
After already being sidelined with a knee injury, Yi suffered a lacerated lip during a workout on December 5 and needed 50 stitches to close the wound. The good news is that the Chinese star is back in practice. That's attracted a lot of attention, even from China's men and women's basketball team coaches Guo Shiqiang and Sun Fengwu.
Yi's return game comes against the Minnesota Timberwolves in what can hardly be described as a heavyweight matchup. The Nets are the worst team at 2-24, and the Wolves are second worst at 4-22.