Samaranch was the second longest serving IOC President ever, and his successor, Jacques Rogge says Samaranch was the man who made the Games the success they are today. Rogge was speaking at the IOC headquarters in Lausanne after hearing the news of the death of the former president.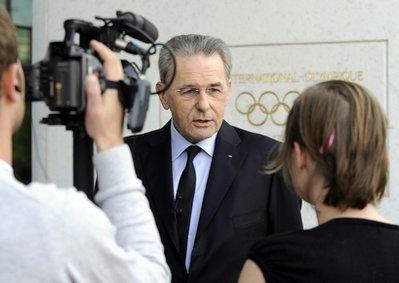 Jacques Rogge, President of the International Olympic Committee
(IOC), speaks to journalists in front of the IOC headquarters in
Lausanne, Switzerland, Wednesday, April 21, 2010. Rogge commented
on the death of former IOC president Juan Antonio Samaranch, who
died on 21 April at the age of 89. The Quiron Hospital in Barcelona
said Samaranch died after being admitted with heart problems.
Samaranch headed the IOC from 1980 to 2001. He retired as the
second-longest serving president in the history of the IOC.(AP Photo/
KEYSTONE/Christian Brun)
Jacques Rogge of IOC President says, "Samaranch was a great President. He left a strong legacy. He can definitely be credited with making the Games the success story they are today. He can also be credited with changing the IOC, making it more representative, more transparent and with a better covenant."
Rogge admitted that Samaranch struggled with the difficulties he faced during his 21-year term, but the mark of the man was that he rose to the challenge and helped make the Olympics the huge event it is today.
Rogge also feels that Samaranch does not deserve some of the criticism thrown in his direction as much of his good work was done behind the scenes. Rogge will be among the dignitaries attending a special ceremony on Thursday morning before Samaranch's funeral at Barcelona's cathedral later that day.