Watch Video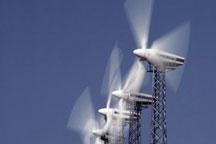 Play Video
As President Hu Jintao introduced at the UN Climate Change summit, applying environmentally friendly energy is key in the country's aspirations for realizing greener growth.
And specifically, wind-power is a factor that cannot be neglected. That's why wind mills are springing up across China. One ambitious plan is to make wind-generated power account for eight percent of the country's total by 2020.
In Huade County in northern China's Inner Mongolia Autonomous Region, construction workers spend 12 hours every day putting up new wind turbines.
The county plans to build five wind farms by the end of this year.
Wind farms in Inner Mongolia make up 50 percent of the country's total wind power capacity. And many more will be built in the future.
While the various projects get underway, experts have cautioned against blind expansion in the wind power sector. Their concern is based on a swarm of investors and record numbers of installations despite ongoing issues with services and technologies.
Chen Yao, researcher of Chinese Academy of Social Sciences, said, "The country is encouraging the use of new energy, and this is strategically moving in the right direction. But no matter what kind of new technology we are promoting, even if it is high-tech, we cannot all rush to do it. There must be a scale limit. We cannot overdevelop wind power."
Wind energy accounts for just 0.4 percent of China's total current electricity supply, but the country is quickly adding capacity, trailing only the United States, Germany, and Spain in existing wind farms.
Beijing has planned to have 100 gigawatts of wind-power capacity by 2020, with an annual growth rate of about 20 percent.
Related stories
Editor: Liu Fang | Source: CCTV.com