Eurostar has resumed part of its high-speed rail service linking Britain,France and Belgium following a three-day suspension.
About a thousand people lined up for several hours in Paris on Tuesday morning, desperate to board the first channel tunnel trains leaving for London.
Eurostar officials say approximately two out of every three Eurostar trains should be in service on Tuesday, allowing some 26-thousand people to cross the Channel.
Heavy snow caused trains to stall in the tunnel last Friday, trapping 25-hundred people and affecting 40-thousand more. Many passengers are finally able to utter a sigh of relief.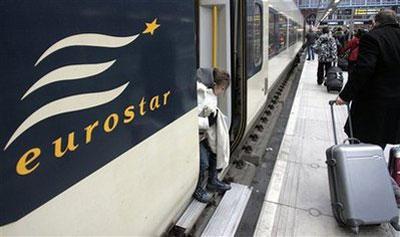 Passengers arrive from Paris at St. Pancras Station in London as
Eurostar resumed a limited service, Tuesday, Dec. 22, 2009.
(AP Photo/Akira Suemori)
Editor: Zhang Pengfei | Source: CCTV.com