The Panchen Lama has been elected into the new leadership of the Buddhist Association of China. He's now its vice president.
The 19-year-old religious leader addressed Wednesday's closing ceremony of the association's national conference in both Tibetan and mandarin.
He promised to contribute to what he called "the blueprint of the compatible development of Tibetan Buddhism and socialism."
The Panchen Lama said he will live up to people's expectations and contribute to national unification, ethnic unity, promotion of Buddhist doctrine, and world peace.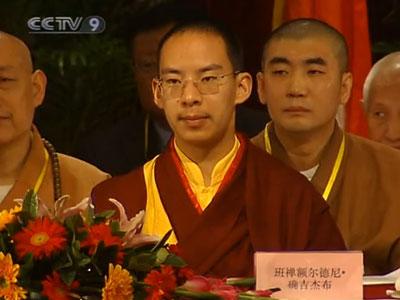 The Panchen Lama has been elected into the new leadership of the
Buddhist Association of China. He's now its vice president.
(CCTV.com)
Editor: Zhang Pengfei | Source: CCTV.com